Another school year is upon us. 
And to be honest, this school year is off to a unique start, to say the least. 
Youth and adults will be returning to schools in some racially and politically complex conditions. While this is not new, these conditions are further complicated this school year for a few critical reasons. 
On the one hand, we're still living in the wake of COVID-19 as the Delta Variant is starting to take on a life of its own. To make matters worse, elected officials in some states are requiring that students and adults return to in-person instruction while not even mandating that people wear masks. Thankfully, some superintendents and school boards across the nation are defying these mandates. 
At the same time, we're still living with the ongoing embedded reality of white supremacy, anti-blackness, and structural racism in schools. In its current iteration it is showing up in many school districts as bans on anti-racism education and prohibitions on the alleged teaching of Critical Race Theory (CRT). Again, Critical Race Theory is not being taught in PK-12 classrooms, or at least, I am not aware of it. All of this has me feeling like: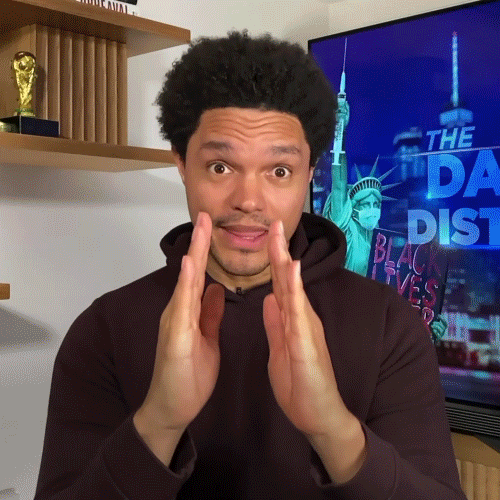 This Is Not About Critical Race Theory
Besides, these elected officials think they know what Critical Race Theory is:
Yet, in the midst of these intensely troubling conditions, teachers still have to teach in classrooms, everyday. 
That's reality. 
That's the truth. 
So it is not enough to just critique these policies and conditions, although we certainly should. We also have to be politically and strategically savvy and remain committed to the work of racial justice and radical humanity in schools. 
No. Matter. What. 
But what might classroom teachers actually do?
Focusing on Possibilities
The reality is that Black people have been contending with the taken-for-granted truths, narratives, and ideologies of white supremacy in curriculum since the inception of schooling in the U.S. And this time is no different. 
To be honest, I can't honestly think of a moment when the U.S. education system was in complete support of anti-colonialism or any notion of Black, Indigenous, Latina/x/o, or Asian liberation. So, it's not about asking if we can do something, it's how. 
Therefore, asking what or how might we proceed are powerful questions that can help create new possibilities. We still have agency to act. In fact, we must act and never forfeit the possibility of racial liberation because the stakes are too high for Black, Indigenous, Latina/x/o, and Asian youth. 
I believe there are some things we can still do. This means starting from our places of agency and then working out more broadly. In other words, it means starting (not ending) with what we can control.
Before I share a few ideas about what I believe teachers can do in classrooms under these conditions, I have a few disclaimers. 
First, this is far from an exhaustive list. Instead, this is an initial and starter list of ideas and questions. 
Second, it is okay to start small. In other words, it is okay to start with one or two lessons instead of a unit or the entire curriculum. However, I believe these questions can be practiced everyday. Nonetheless, if you want to start with the entire curriculum, by all means, please do so. But don't forget, while you might start small, it's a start and not the end. 
Finally, my suggestions about what to do under these conditions is not an acceptance of the policies that are attacking critical race theory and anti-racism teaching. 
I reject these policies. 
However, teachers still have to teach. 
The Foundation: Critique + Create
At the heart of the questions that I will share with you is a vital relationship between critique and creation. In other words, it's about dismantling and building. Our work is profoundly more powerful when we don't only deconstruct and critique but also reconstruct and create. 
Put simply, we must take a both/and approach. 
But what do I mean by critique and create? 
What I mean by critique (or deconstruction) is to break down the taken-for-granted ideas, truths, and political ideologies and make them very apparent. This also means that if you're working in a school system as a classroom teacher you need to know your state standards. Someone may say, "well, those standards are limiting, at best." In most cases, I would not disagree. But here's the thing, you're still working within a system and working on a system, all at the same time, which can create lots of tensions, contradictions, and messiness. 
By creation or reconstruction, I mean building and co-constructing new knowledge with students and adults. This can be useful to do in concert with the knowledge that is produced through critique. 
To this end, instead of giving you a list of "must-dos." Below are some questions for you and your team to think deeply about, critically discuss, and use to frame your actions. However, in the questions below I use the terms "we/I" to include individuals and collectives in this work. Again, I encourage you to work in solidarity with people and not alone because as Rihanna said:
Seven Questions for Critical Teaching
The root word in the term question is quest. I believe that good questions can send you on a quest to generate new solutions and possibilities to pressing concerns, often beyond the already existing solutions. That's why I like to start with questions. Finally I use the term "we/I" to account for yourself but also the collective work of teaching and learning with other people in your context. So here they are:
How might we use the content from this class to equitably address some challenges that our community may be experiencing through critical youth participatory action research (YPAR)? 

How can we/I use critique as a tool to co-create knowledge that makes racial power relationships, patterns, and the status quo evident? 

How can we/I constantly hold space to be a student

with

(especially of racially minoritized youth's knowledge, expertise, and lived experiences)

and

teacher with critical humility in and out of the classroom, daily? By hold space I mean create the conditions for this to occur. 

Working within and beyond the state standards, how might we/I center Black, Indigenous, Latina/o/x, and Asian possibility, expertise, lived experiences, and knowledge? What might this look, feel, and sound like? 

Where can we/I provide counter-narratives/perspectives instructionally to provide more comprehensive perspectives?  

What additional critical sources and/or works can we/I center in the classroom to compare against and counter the existing curriculum? 

How can we/I use critical inquiry to support students in questioning the taken-for-granted norms, truths, and assumptions in the curriculum and center the lived experiences of Black and other racially minoritized students?

Bonus: How might these questions inform how we create formative and summative assessments? 
What About Math and Critical Teaching?
I can already hear someone saying, "that all sounds good, Dr. Green, but what about math?" "Can we teach critically in math? 
Well, I'm glad you asked. 
Math is actually one of the content areas where you can powerfully teach about racial and social justice. One of my go-to websites for teaching math from a social justice perspective is radicalmath.org, started by Jonathan Osler. The website has over 700 lesson plans that you use today to help teach a range of math topics. 
Moreover, I agree with Osler's central question when thinking about how to teach math from a social and racial justice perspective, across all grade levels: "what are the problems that my community is facing and how can I use math to understand and help solve them?" 
Another important resource on teaching math from a racial justice perspective is Dr. Nicole Joseph's Black Feminist Mathematics Pedagogies. This framework powerfully helps to disrupt gendered anti-blackness found in U.S. math systems.
I hope you've found these ideas helpful. My hope is that you and your team will anchor your work in these or other critical questions. And in doing so, remain committed to racial justice. We must do this despite the ongoing and ever-present attacks on critical race theory and others that may come. Again, this is just scratching the surface. It may be useful to think about these questions in your unit and/or lesson planning while having your state standards present. This is an important exercise to constantly do. But if you found this useful, please let me know below in the comments section so that I know to make more content like this.